Whew, it's still surreal to me that my debut cover is now out in the world!
All the excitement and nerves!
Back to our regular scheduled programming... We're almost finished up with my
12 Days of New Adult Romance
but this series simply wouldn't be complete without
A LONG GOODBYE by Kelly Mooney!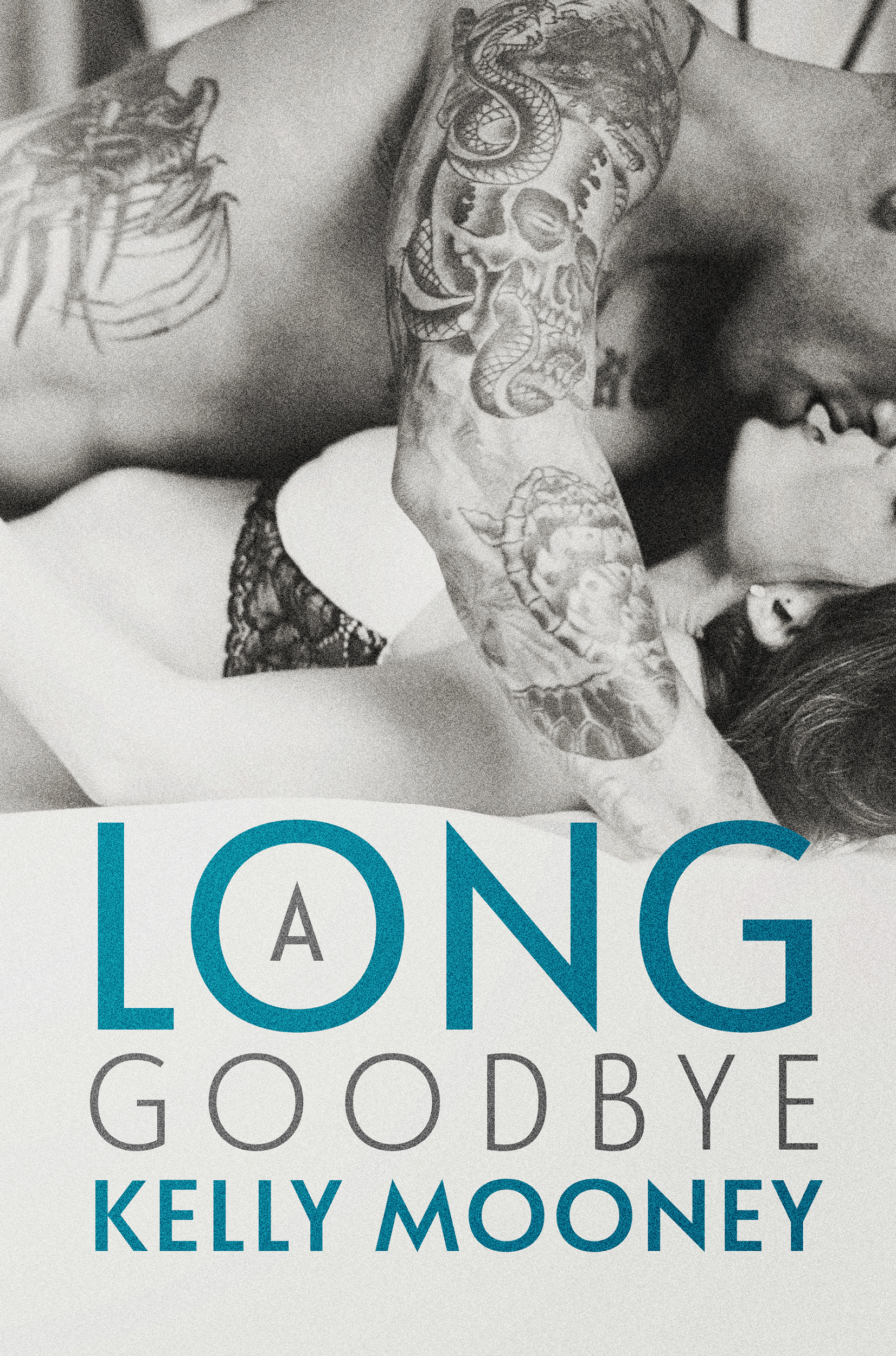 Unable to pretend to be the perfect daughter, marry the perfect Southern gentleman, and have perfect babies like her overprotective father expects her to, Ashton Winslow and her best friend, LuLuBelle set out on a vacation to change all that.

Tired of being told she's perfect and pretending to be someone she isn't, Ashton sets out on a two week journey to reinvent herself. With no one watching her every move, or so she thinks, Ashton finds the one person who finally sees her for the woman she wants to be.

Dane Woods has just come home from fighting overseas after losing his best friend. Everyone, including himself expected him to reenlist for another tour, but he couldn't break a promise he'd made to his dying friend. The last thing Dane has on his mind while tailing a Southern Princess like Ashton Winslow is falling in love. She was supposed to be two week job, but it turns into so much more.

Will Dane risk everything to be with Ashton or will his lies and betrayal destroy her love for him?
So why am I so happy to feature this awesome NA romance?
For one thing, yowza, look at that steamy cover! I came across this novel while I was perusing Amazon for new reads, and my eyes stopped dead in their tracks when I saw this cover with its swoon-y kiss, the hot guy with tattoos, and that punch of blue in the title. Oh, did I mention tattoos? It lured me right in!
For another, here's another book with dual point-of-views! The more I read NA, the more I appreciate getting both characters' perspectives as I progress through the book. It's so fun to get a peek at what each character is thinking!
And lastly, I love, love, love how Dane is a war veteran. I have family that served in the military so I really respect what these men and women do for our country--and so it's great to see them represented in my favorite genre, New Adult!